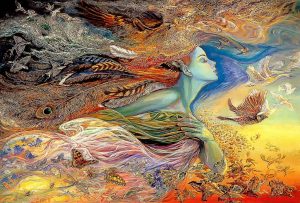 Dreams are ways through which our subconscious minds communicate to us. what about those dreams that give us premonitions of upcoming events?
Below are dreams of individuals that surprisingly came true:
Hilary "Hill" Beachy A Murderous Quartet-1864
A hotel and a stage belonging to Hill Beachy and his wife in Lewiston, Idaho became more popular when his dream about a friend who died brought many killers to justice who would have likely gotten away with murder.
A close friend of his decided to travel to Alder Gulch carrying goods worth 15000 dollars to sell to the miners. He looked forward to a nice profit for his effort. He expected his friend to come back in October.
It's unfortunate that on his way home, the friend known as Magruder was attacked by 4 men near the Bitter Root Mountains. One of the men struck him with an ax and killed him. Both the escorts and a herd of sheep were killed too. They then dumped his body somewhere it couldn't be found and got away with the gold and many horses.
The same night the murder occurred, Beachy he saw his friend being murdered with an ax. And to make matters worse, he saw the face. When he woke up, he feared for the safety of his friend.
After some time, the four men came to Luna House requesting tickets for the Walla Walla stage. Beachy recognized the killer immediately from his dream and knew his friend had been murdered. He found his friend's saddle in the gang's horses. Since he didn't have enough evidence that could get the men arrested, he told his story to the whole town and went ahead to get an arrest warrant, followed the gang to San Francisco where they were arrested, got back to Lewiston, tried and finally sentenced to hang.
Corporal William M'Kinlay Death Vision-1813
Soldier Corporal William M'Kinlay a Grenadier fighting in the peninsular war received a terrible premonition of death about his late father.
He was asleep among his fellow officers before the battle of St. Pierre. He woke up and walked over to a place where he seemed to be speaking to someone but nobody was there. It was understood that he was sleep walking.
He later told his commanding officer that his late father appeared to him in a dream and warned him of approaching death and he was to even die the next day. He even wrote a will and gave it to the commander who decided to calm him down.
M'Kinlay fought bravely during the battle. When the battle was almost over, the commander joked to him that his dream was all a lie. Shortly after, a French sharpshooter shot M'Kinlay in the neck killing him. According to what we are told, M'Kinlay died defending his commander since the enemy had aimed at the commander.
John Raymond Godley an Unbelievable String of Luck-1946
According to him, John Godley began to encounter an amazing string of luck at the horse races all because of his dreams.
He read a newspaper containing the next day's results in a dream. When he woke up, he remembered the names of two winners. Juladin and Bindal. Aa friend encouraged him to place a bet on Bindal who luckily won earning him a nice return at almost 7-1 odds.
During the same year but before the grand national race. He had the same dream, reading racing results in the newspaper. This time the winner's name was Tubermore. When he woke up, he looked at the newspaper and found a horse called Tuberose. He thought the name was close enough, placed a bet and won.
Mrs. Julia Seper Mother's Intuition-1918
Mrs. Julia had been fearing for the life of his son Julius who was to join a fight in France. In May 1918, she had a dream, in the dream, she saw a village that was destroyed during a battle. She heard ear-splitting noise from the guns and smelled smoke. She then saw her son struck by a bullet.
She woke up trusting that her son had been hurt in real life. She informed her husband who ignored the dream. The next day, she received a message informing her that her son was severely wounded on a casual list.